Discover Venice Italy: start with the musical tradition of classical opera!
Discover Venice through the history of music
The whole city resonates with music because the history of Venice is intertwined with the history of opera music. One cannot imagine Baroque Venice without the grandeur of its music. The famous Cremona composer Claudio Monteverdi, who marked the transition between Renaissance music and Baroque music, found in Venice the ideal place to compose music following his stay in Mantua at the court of the Gonzaga family. The first performance of "The Combat of Tancredi and Clorinda" took place at Palazzo Mocenigo in 1624. Discover Venice Italy following the notes of Italian musical tradition.
A bit of opera history to discover Venice in four days
By starting with the example of Monteverdi and the first performance of his madrigal in 1624, one can start to see how the famous buildings of Venice were privileged spaces for hosting the work of the greatest artists. They increased the fame of a family by creating lavish moments of shared experience. It should also be noted that, starting from when the Tron family had San Cassiano theatre rebuilt in 1637, 16 theaters were built in a short time. So to discover Venice in four days, you can take a tour of its theaters, discovering an important and perhaps little-known part of its history.
Did you know…? Discover all the secrets of Venice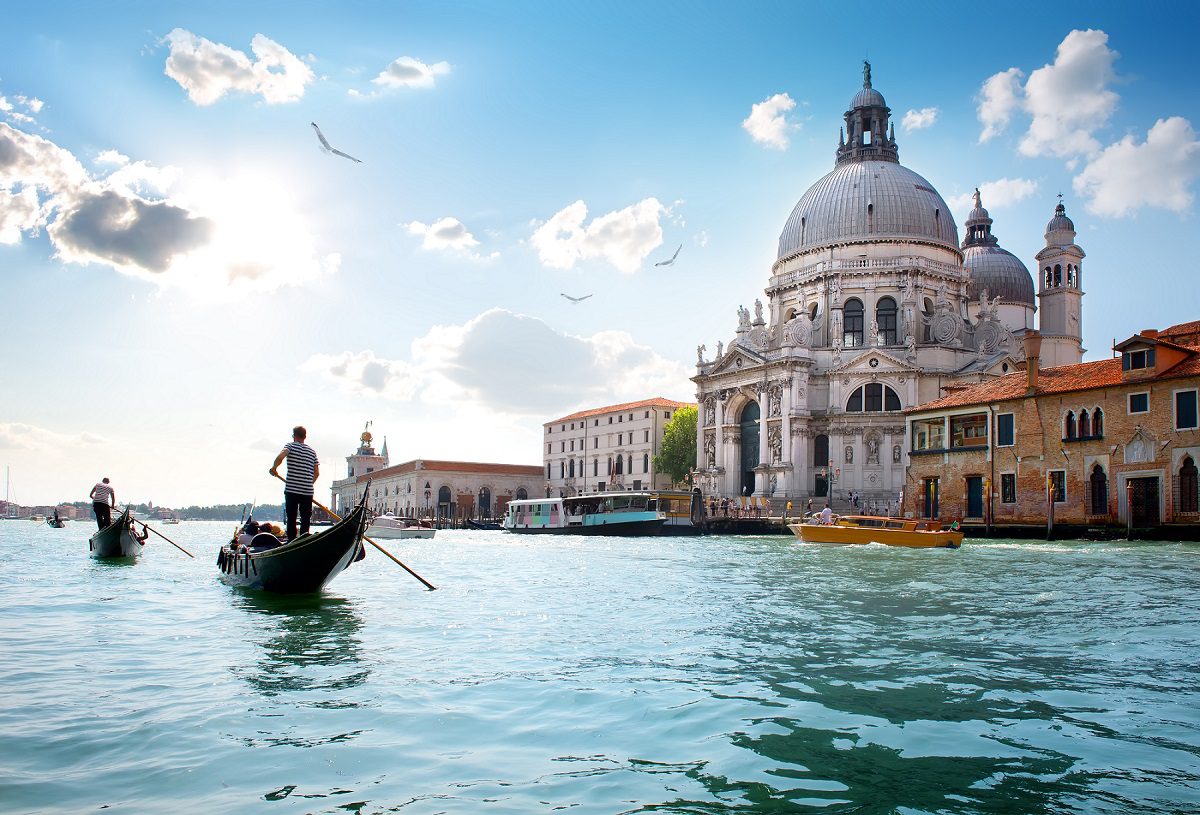 A small but elegant Venetian theater, the San Moisè, has hosted works by Vivaldi, Albinoni and Gioacchino Rossini, among others. The latter, who made his debut there at the age of 18, was so successful that Stendhal declared that even Napoleon's presence could not distract audiences from Rossini.
And what about the controversial relationship between Giuseppe Verdi and the La Fenice theatre? For example, the premiere of Rigoletto in 1851 was a triumphant success but the premiere of La Traviata in 1853 was such a resounding fiasco that Verdi could not say whether it was his fault or that of the singers.
Discover Venice Italy through the music that has characterized the history of the Serenissima—and Italy in general—and you will take a real tour through its beauties.
Discover Venice in Italy starting with the 18th century
In fact, you can attend a wonderful show in a magical place: I Musici Veneziani at the Scuola Grande di San Teodoro. This is an orchestra in period costumes that will take you back in time through the most famous opera arias, and not only the Italian ones. And the place? Well, it's unforgettable! The Scuola Grande di San Teodoro building, built at the turn of the 17th century, is an extraordinary example of classical Baroque architecture, the golden age of the Republic in music and architecture.
Discover Venice Italy through its musical tradition. Book your tickets for a concert with I Musici Veneziani. You won't regret it!