Discovering unknown Venice: 5 ideas to get to know it
The fascination of mystery in the discovery of unknown Venice
Venice is truly every tourist's dream, whether Italian or foreign. A fascinating city rich in history, Venice is, without a doubt, one of the most beautiful cities in the world. Its lagoon certainly makes it a unique city, where you can get around on foot or by boat; public transport is a vaporetto! The narrow calli (Calle Varisco is only 50 centimeters wide) run along the canals and the sea penetrates to the heart of the city. This is what makes Venice beautiful, but at the same time difficult to visit in peace. Masses of tourists throng the narrow streets, making even a simple walk complicated. So let's look at some routes that are off the beaten path, to learn about an unknown Venice that still retains its charm.
1) Unknown Venice: the Venetian Ghetto
Let's start our tour of unknown Venice with a district that's slightly outside the city center: the sestiere of Cannaregio, where the old Jewish ghetto is located. This ghetto, in which the Jews were forced to take refuge in 1516, was the first in European history to be built. Today you can walk among the synagogues and—why not—visit the Jewish Museum.
2) Unknown Venice: Rio de la Tetta
When you explore unknown Venice, you may find yourself in front of a palace surrounded by the sea on three sides, the Rio de la Tetta. It's fun to see this triangular building coming from the canals!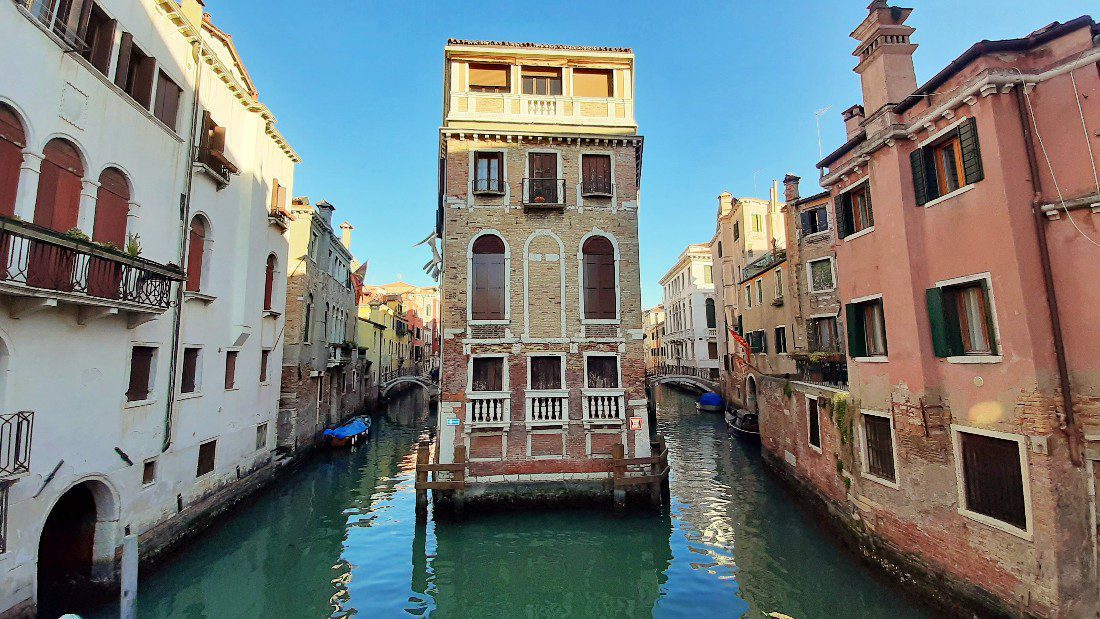 3) Unknown Venice: a short break at the Pescheria
It's time to take a break! A good glass of wine—"un'ombra," the Venetians would say—and head to the Pescheria to enjoy the scents and wonders of the sea. Johnny Depp and Angelina Jolie have also been there. So unknown Venice isn't all that unknown!
4) Unknown Venice: unforgettable views
Unknown Venice offers magnificent views of its beauty from more secluded and hidden places, where you can take your time without being overwhelmed by the crowds. Stop at Ponte del Lovo, from where you can admire the breathtaking view of St. Mark's Bell Tower.
5) Unknown Venice is also found in music
In a small campo (as the Venetian squares are called) you will find one of the most beautiful places to attend a classical music concert in Venice: the Scuola Grande di San Teodoro located in campo San Salvador. Step into the majesty of Baroque Venice and enjoy its music. This is a true step back in time, thanks to the orchestra dressed in period costumes, I Musici Veneziani. Vivaldi and other great composers await you in a charming corner off the beaten path to enjoy a moment of peace and tranquility. Unknown Venice also offers you the marvel of musical art.
Enjoy your holiday, explorers!