The magic of summer in Venice on the notes of Vivaldi
Like shepherds on a sweltering day: summer in Venice
It is precisely a shepherd who is the star of Concert No. 2 in G Minor from Antonio Vivaldi's The Four Seasons, L'estate (Summer). In fact, imagine that you are this shepherd. In the beginning, he is stretched out languidly, immersed in a landscape scorched by the heat of summer. Then, at the approach of the storm, when the winds "collide", he is seized with fear and bursts into tears. Finally, just before the storm explodes, he comes back to life and seeks shelter. Here are shepherds during the summer in Venice …
The calm of reading: summer in Venice
Indeed, you are in Venice and, of course, you cannot lie down under a tree; you have to enjoy the beauty of an incredible city and its most hidden and most fascinating places. It's hot, so why not find some refreshment among the books? Yes, that's it. Strolling through the Venetian streets, in the heart of the city, take a break at the Libreria Acqua Alta bookshop. Here the books are stored in bathtubs and gondolas as shelves, to protect them from high water. The languid pace of summer in Venice has brought you to a unique place. Enjoy a few hours sitting on the steps made from old encyclopedias!
Escape the heat of a summer in Venice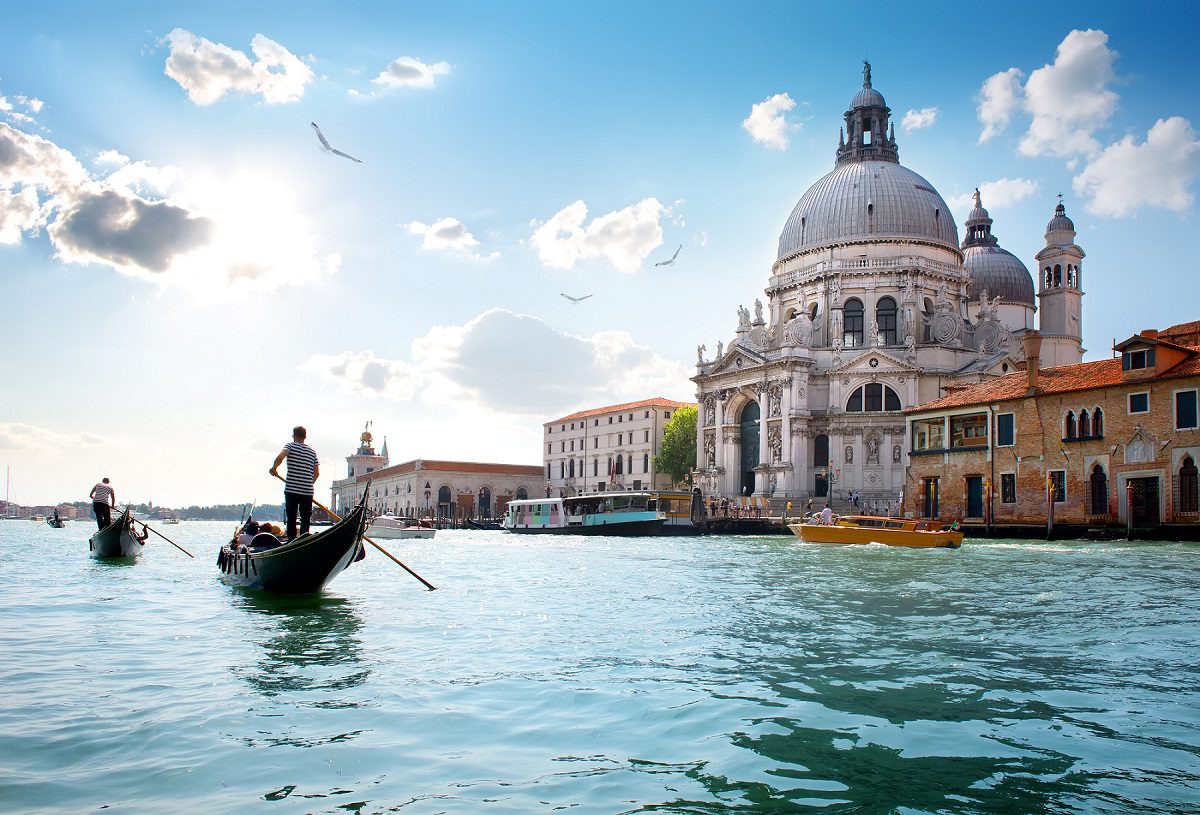 Is the heat unbearable and does the sky herald the onset of a typical summer thunderstorm? The escape through the calli is also a unique experience of summer in Venice. Go through the narrowest calle in Venice, calle Varisco, which is only 53 centimeters wide at chest height. Then cross the Ponte del Chiodo, one of the last bridges over the canals of Venice without a parapet. You finally arrive at the Church of San Zaccaria, near St. Mark's Square. Inside you can admire the extraordinary Nativity of the Virgin by Tintoretto. But the most incredible area, as well as the oldest part of the church, is the crypt, under the Chapel of San Tarasio. Its beauty does not lie in its architecture, which is rather simple, but in the fact that it is flooded for most of the year due to the tides of the lagoon.
A summer evening in Venice and beyond…
A summer in Venice is not just a summer, because you are in the city of The Four Seasons. What could be better than spending an evening listening to one of classical music's most famous works? The grandeur of Antonio Vivaldi comes back to life in the extraordinary performance of the I Musici Veneziani Orchestra, which will give you an unforgettable experience in the enchanting setting of the Scuola Grande di San Teodoro. Don't wait, book your tickets now, because a summer in Venice is never simply and only a summer.