Uncategorized
Vivaldi's Four Seasons: a unique experience in Italian culture
Vivaldi's Four Seasons: A Masterpiece of Nature
At the beginning of the 18th century in Venice, opera was a truly popular and extremely lucrative genre for composers. At that time, Antonio Vivaldi was a Venetian violinist and composer who was making his mark. His well-known work The Four Seasons, released in 1725 and possibly the high point of Vivaldi's career output, is actually made up of the first four concertos in a collection of twelve known as "The Contest Between Harmony and Invention". This was the first time nature "spoke" through musical notes. When you listen to Vivaldi's Four Seasons, you can hear the sounds of nature reproduced as they alternate from season to season. Are you curious to know more?
Vivaldi's Four Seasons: 1) Spring
The singing of the birds; a shepherd resting with his dog; the dance of springtime.
Vivaldi's Four Seasons: 2) Summer
An approaching summer storm; a frightened shepherd; the violence of the storm.
Vivaldi's Four Seasons: 3) Autumn
The season of Bacchus: the grape harvest; the intoxication from the wine; and then, the hunt.
Vivaldi's Four Seasons: 4) Winter
An icy wind rages; rain falling slowly; serenity in the face of the harshness of winter.
Ready to listen to Vivaldi's Four Seasons?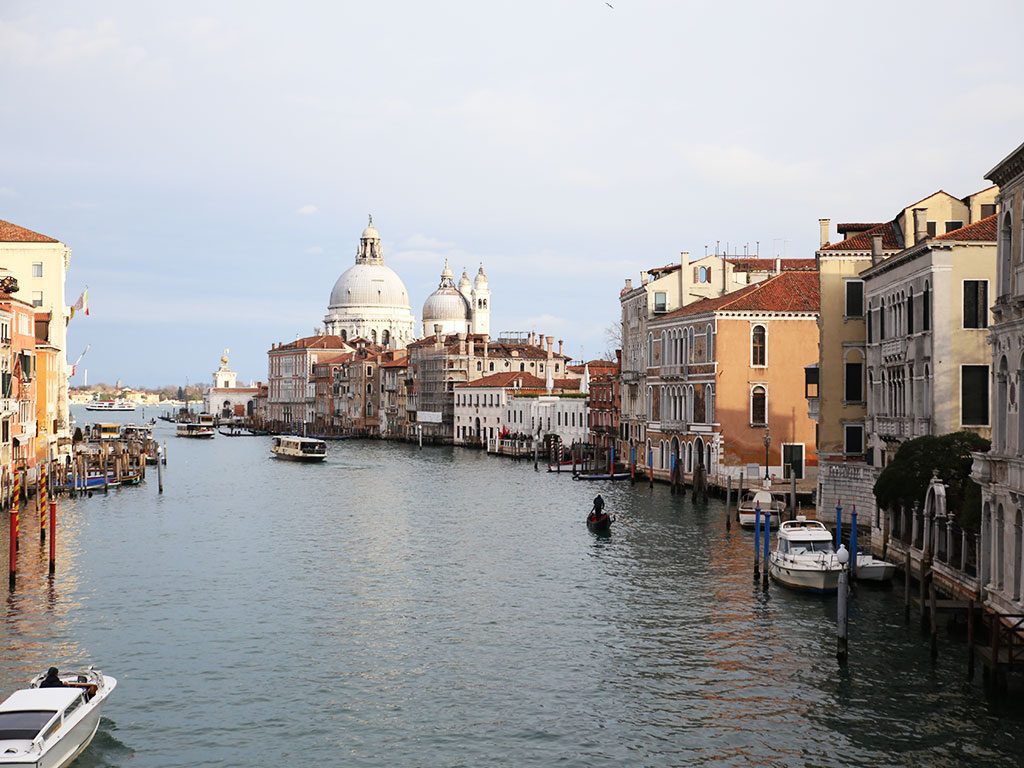 In Venice, of course! Recall that Vivaldi was Venetian, so here you are right at home. The Scuola Grande di San Teodoro is a prestigious Baroque building, located in the city centre near San Salvador church and the Rialto Bridge, one of the four bridges that span the Grand Canal. This is the perfect place to listen to Vivaldi's Four Seasons and get caught up in the whirlwind of the rhythms of nature, from the calm of spring to the frozen landscape of winter. 
An evening spent in the Italian musical tradition: Vivaldi's Four Seasons
So now you have the place, the "concertos" (whose form also inspired Bach), and Vivaldi, but one thing is still missing: the orchestra! We are proud to present I Musici Veneziani, a one-of-a-kind orchestra of musicians dressed in period costumes. The orchestra was formed in 1996 and has performed more than 5,000 concerts since that time, allowing spectators to truly appreciate the care and fidelity of the music's execution. This aspect is very important, because Vivaldi's concertos are extremely complex. All of the notes have a specific place in the composition, much like atoms that join to form matter. Given their professional knowledge and musical experience, I Musici Veneziani is the ideal orchestra for Vivaldi's Four Seasons. 
So, if you are looking for a unique evening out, immersed in the Italian Baroque, look no further than I Musici Veneziani. We can't wait to see you!